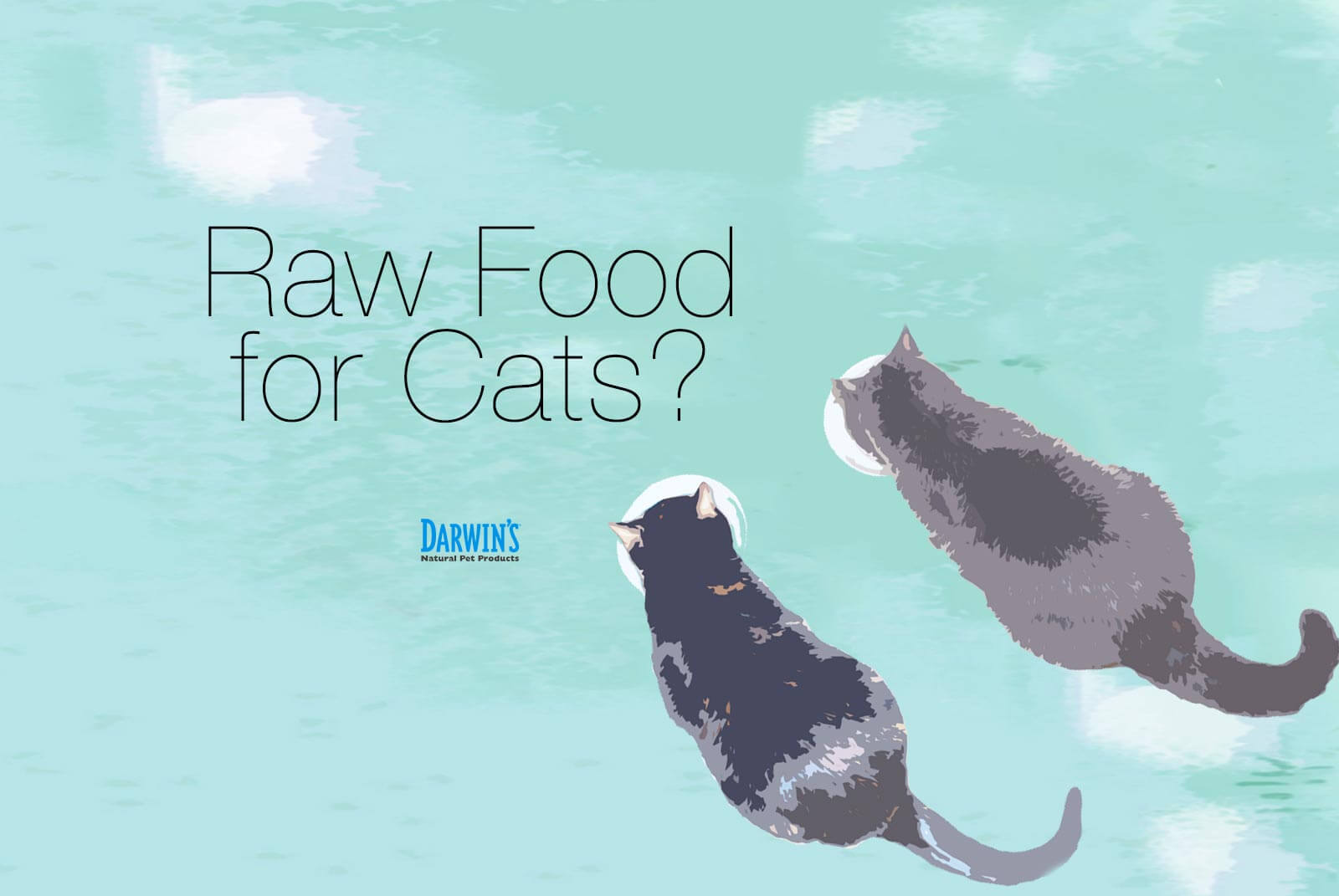 Dear Ask Darwin's,
Do cats really like your raw food? I mean, really like your raw food. Not a sales pitch but the real deal.
Thanks, Dennis – Oakland, California
Dear Dennis,
Even with that hint of skepticism, I'm actually glad you asked. Given the reputation of cats, we get this question a lot. I could tell you 9 different ways that most cats love our food but then you'd accuse me of giving you the ol' sales pitch. So, instead I thought I would repost a recent testimonial from a real customer regaling her real-dealings with Darwin's.
---
(Disclosure: edited it for length)
Darwin's raw food for cats? Will my cats like raw food? Will Darwin's cat food benefit them?
For the record, I want to mention that I am not the crazy cat woman stereotype. The crazy would be there with or without cats! I did work at a shelter for some time. Because of my previous work with veterinarians, I was in charge of post-surgical cats, cats in extreme distress, abandoned kittens, all of which involved long term fostering. Several of the cats that make up my household are due to that avocation.
For some time, I had conversations with the shelter vet regarding cat food. Four years ago, after reading Your Cat, by Elizabeth Hodgkin's, D.V.M., I decided that feeding a $50 sack of corn based premium cat food was not doing my cats any good. At that time there were 13 cats in my house. First things first, was to remove the corn based food. It was not an easy fix, taking nearly 7 months of transition to a 'grain free' food.
The food plan was halted when the sister and companion of one of the cats passed. Patty Cakes was thrown into depression, contracted cholangiohepatitis, and required 2 months of medical care and rehabilitation. Changing food at that point was out of the question.
A year ago Graycee presented with struvite crystals in her urine. Two different vets handed me a sack of $60 corn based food, to help with the struvite problems.The time for change had come!
I re-read Dr. Hodgkin's book, and set out to find a frozen raw food. One of our new vets, Dr. Kelly Hane (Eastern/Western medicine) totally believes in raw food diets for animals. Hurray a win for me and the cats!
I made my first call to Darwin's. What a win! Really? A trial deal to just try the food! How positive a marketing device is that? Overcome resistance. Provide a container for the food to thaw. Provide customer service people who are animal people and DO care about what their animals eat. It takes time, but animal people love to talk about their animals. Let the customer feel good about the folks on the other side of the phone. People who understood their company and the needs of the client. And a company that actually care if the client is happy with what they are hearing on the other side of the phone.
I was taken back! This was a no-brainer! Absolutely no reason not to give Darwin's a try! And, if all that weren't enough to lure me in, I get to send the box and packing materials back, for free! I was stunned.
The first packet was barely opened and Lance was on the counter ready to eat then and there. There was no hesitation as there was with other brands. Everyone was there. Couldn't put the food down fast enough. It was a hoot! A handful of cold plastic package full of food, and Lance climbing over me to get to the contents.
The cat's hair coats have improved 100%. They were nice before, but they have grown softer, and glossier than ever before. I like that there aren't huge 'BM's' in the litter box, not at all what one sees with corn/grain based food. Darwin's is food that is used. The nasty 'after we eat we vomit' has gone away. They still vomit fur balls, but not their food. Lance's problem with pancreatitis has virtually resolved. Those kitties who might have been a tad overweight are slimming to their proper weight. Two are still learning to enjoy Darwin's. My one hold out is Apatchie, our 16 year old.
Just keep the food coming! Darwin's has made an amazing difference in my cat's lives.
Pat Sherman – Lintchfield, AZ
Questions? Comments?
We would love to hear from you!
---