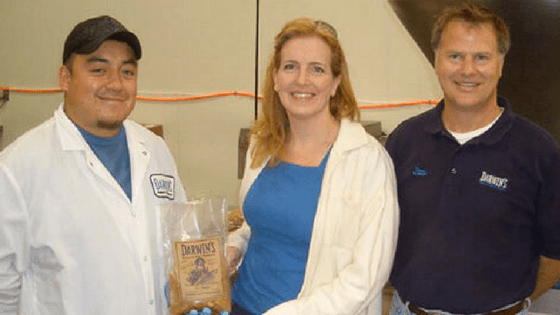 Barbara Royal, DVM
Barbara Royal, DVM, founder, and owner of The Royal Treatment Veterinary Center, is an internationally-renowned pioneer in complementary medicine and physical rehabilitation. A passionate advocate of common sense and cutting-edge approaches to optimal animal health, Dr. Royal provides a bridge between Western and Eastern medicine.
Experience
Dr. Royal has extensive experience in veterinary care, including zoo, marine, and wildlife animals, emergency medicine, pathology, conventional practices, nutrition, herbal remedies, physical rehabilitation techniques, and alternative treatments. She is also an acupuncture expert for pets and exotic zoo creatures. She is the go-to veterinarian for Oprah Winfrey.
Publications
A nationally-published author in numerous magazines and an international lecturer in her field, Dr. Royal is often featured in the media for her successful treatments of animals and groundbreaking work in veterinary medicine. She lives in Wilmette, Illinois with her husband, two children, her cat, Flag, and her dog, Henry.
Honors and Training
After graduating with high honors from the University of Illinois, College of Veterinary Medicine (1995), Dr. Royal's early career was exclusively devoted to cultivating her expertise in state-of-the-art, modern veterinary treatments. Her work with greyhounds, who are hypersensitive to many medications, led Dr. Royal to explore the most effective modalities in ancient traditions. She completed training in acupuncture and Traditional Chinese Medicine from IVAS, Advanced Western & Chinese Herbal Medicine through Tufts University, and studied Animal Physical Therapy and Healing Techniques at the University of Tennessee.
Unique and Practical
Her uniquely practical and open-minded approach, skill as a diagnostician, and compassion for animals is much acclaimed: she operated on a room-sized grouper named Bubba at the Chicago Shedd Aquarium; she reconstructed a woodchuck's degloved feet at the Woodstock Illinois Animal Hospital; and, at the Chicago's Lincoln Park Zoo she became the first veterinarian in the world to perform acupuncture on a zebra.
With her multi-faceted knowledge and her individually-tailored practice, Dr. Royal provides comprehensive care for her many patients.