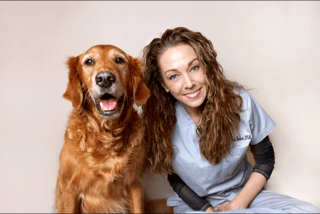 Karen Becker, DVM
Karen Becker, DVM, is a proactive and integrative wellness veterinarian. She has devoted her career to empowering pet parents to improve their pets' health and vitality through smart lifestyle choices. Dr. Becker focuses on identifying the causes of disease in pets, as well as preventing problems through a proactive focus on good health.
Experience
Dr. Becker has a vast range of experience in veterinary care. She is certified in homeopathy, acupuncture, and rehabilitation. In 1999, she opened the first proactive animal hospital in the Midwest. In 2006, she founded an exotic animal clinic. In 2011, she launched a rehabilitation and pain management clinic.
Publications
Dr. Becker is the most followed vet in the world with over 1.2 million followers on Facebook. She helps millions of pets around the world achieve better health by sharing information through various channels, including Dr. Mercola's Healthy Pets website. She educates pet owners about natural health through lectures, presentations, and radio and television interviews. Dr. Becker also writes about species-appropriate nutrition and co-authored "Real Food for Healthy Dogs and Cats."
Honors and Training
Dr. Becker received her degree in veterinary medicine from the Iowa State School of Veterinary Medicine. She also completed exotic animal internships in California as well as at the Berlin Zoo in Germany, and she has studied acupuncture, homeopathy, and rehabilitation. Chicago Magazine named her one of Chicago's top vets.
A Passionate Animal Lover
Dr. Becker became an animal advocate at an early age. At 13, she began volunteering for a local humane society and discovered a passion for working with abused, unwanted, and homeless animals. She is also dedicated to protecting wildlife. At 14, she became a state licensed wildlife rehabilitator, and at 16 she became a federally licensed wildlife rehabilitator. Her passion for helping animals of all kinds has earned her many fans.