Complete and Balanced Dog Diets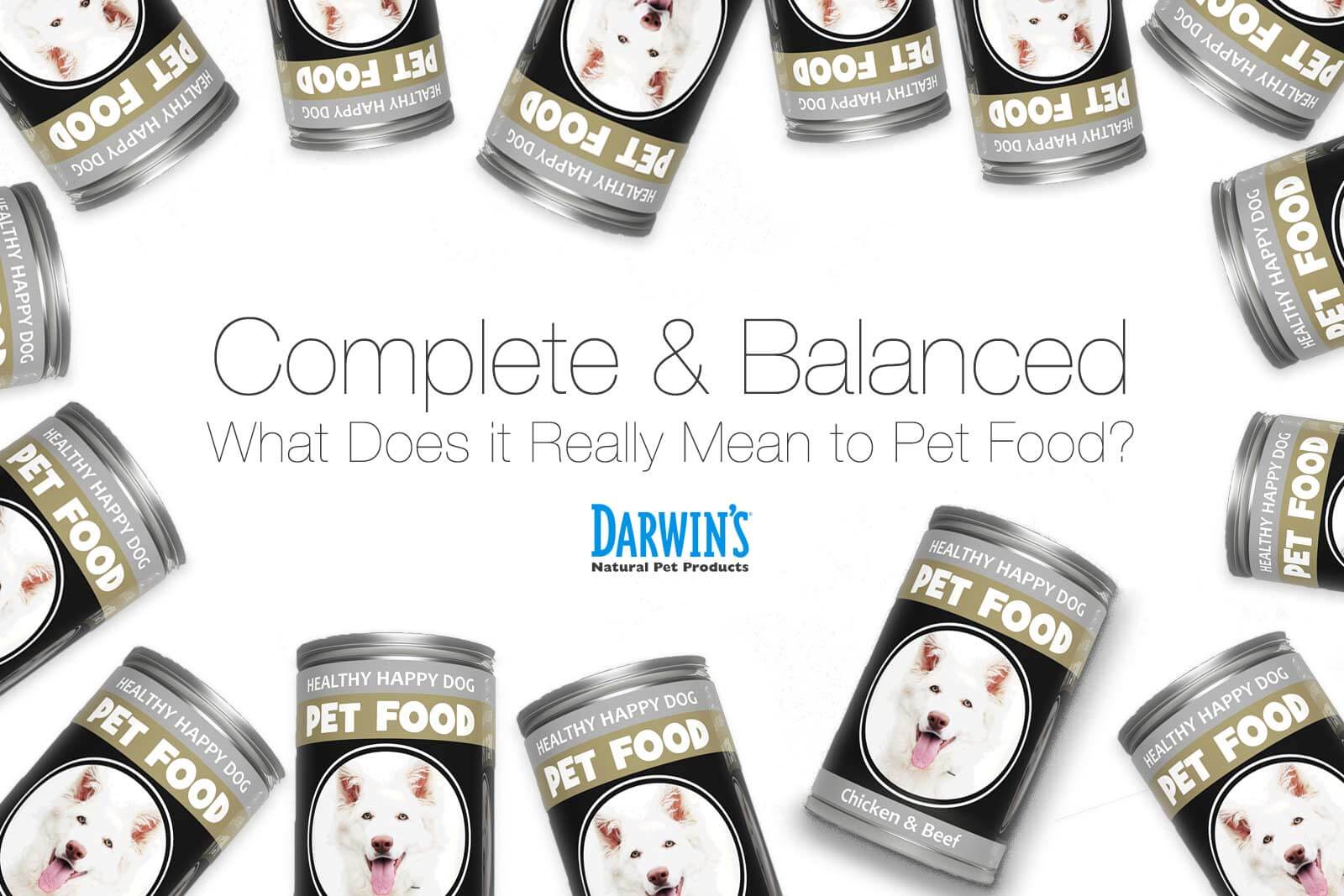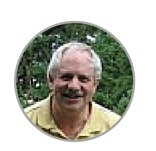 What does complete and balanced mean?
Simply, it means it meets the latest scientific standards. Or that the food's nutrient content meets or exceeds standards developed by various American and European agencies based upon the latest scientific studies of nutrient requirements of dogs and cats. It is important because a diet too low or high in certain micronutrients, not to mention basic fat or protein levels, can have severe impacts on the long-term health of your dog or cat.
With most of my clients, including Darwin's, I use the most demanding of most recent standards from the US (AAFCO 2016, Association of American Feed Control Officials ), Europe (FEDIAF 2013, Fédération européenne de l'industrie des aliments pour animaux familiers) and the National Research Council of the National Academies (NRC 2006). Darwin's also considers the ancestral diet nutrient standards, especially the balance of nutrients, more so than that absolute amounts.
The AAFCO, FEDIAF, and the NRC in their 2006 publication "Nutrient Requirements of Dogs and Cats" have different nutrient standards for dogs and cats, and for gestation/lactation; growth, which are foods for puppies and kittens; and for maintenance, which are foods for adults.
Pet Food Standards
The standards include minimum amounts of total protein, minimum and maximum amounts of total fat, minimums, and sometimes maximums, for all the essential amino acids, fatty acids, vitamins, minerals, and other nutrients such as choline and, for cats, taurine. Note that there are no standards for carbohydrates because carbohydrates are not necessary for dogs or cats.
Every bag of dog and cat food sold in the USA must have a nutritional adequacy or purpose of the product statement, except when the dog or cat food is clearly and conspicuously identified on the principal display panel as a snack, treat or supplement. Here is Darwin's statement: "Darwin's meals are formulated to meet the nutritional levels established by the AAFCO dog (or cat) food nutrient profiles for all life stages."
Formulating for all life stages, especially the most demanding of EU and American standards, is more challenging, and requires higher protein, mineral and vitamin levels and a complete fatty acid profile than does formulate for adults (maintenance).
While the American and European standards are similar for minimum requirements, they differ in maximums or legal limits, with the European standards providing legal limits on more nutrients than do the American standards. I think it's very important to pay attention to the EU legal limits, otherwise, as I discuss in my upcoming blog about copper, health problems can result. Unfortunately, many companies do not.
Why Use Both American and European Standards?
One most important reason Darwin's formulates to both American and European standards is that the AAFCO, the American standards, often don't have maximum levels for reasons we do not think are valid: maximum standards may inhibit the use of food coloring ingredients! From the AAFCO 2016 proposed standards:
"thus a maximum concentration set for available sources of iron might prohibit use of unavailable sources for coloring… Manufacturers should note that iron is toxic at some amount greater than the recommended quantities, but the exact amount is unknown for dogs."
For copper, and this is most upsetting for those who understand that some dogs are copper sensitive, the AAFCO deleted the copper maximum for the same reason as they don't have an iron maximum, to keep the food coloring people happy! As you'll see in the copper blog some raw diet companies include four times the EU legal limits for copper because the USA does not have maximum copper amounts. See also my article with Dr. Karen Becker and Mary Strauss: Cold, Raw Truth: Guidelines for evaluating commercial "complete and balanced" raw diets in the Whole Dog Journal, September 2015.
"I formulate "complete and balanced" canine and feline foods; success is in the details."
In the tables in these blogs, I list the AAFCO or FEDIAF minimum standards. Most of the time I list the most demanding of the minimum standards, so in some charts, you'll see FEDIAF and others AAFCO. When AAFCO and FEDIAF standards are the same, I will list AAFCO.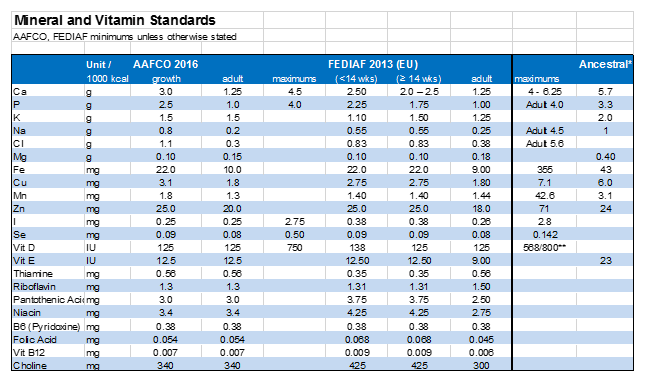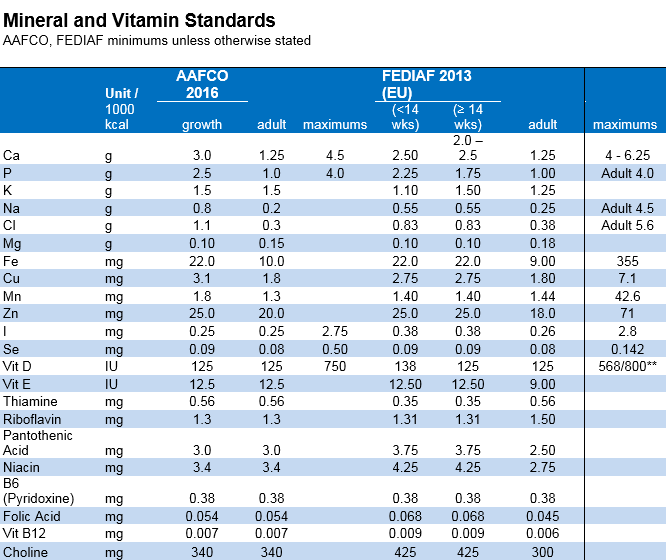 From Proposed Revisions Edited per Comments for 2014 Official Publication 1
AAFCO METHODS FOR SUBSTANTIATING
NUTRITIONAL ADEQUACY OF DOG AND CAT FOODS
IRON
The 2007 CNES deleted the maximum concentration for iron based on one scientific and one practical regulatory consideration. First, the 2006 NRC indicated that appropriate data for setting a SUL for iron in dog foods are not available. The previous maximum concentration was stated to be based on tolerance data in swine. The 2005 Mineral Tolerance of Animals indicated that the listed tolerance of 3000 mg/kg DM for swine needed to be confirmed by long-term studies and all other tolerances for iron listed in that publication are 6 times less than 3000 mg/kg DM. Second, the implied safety of a maximum concentration presumes some amount of apparent digestibility and, as noted above, the apparent digestibility of iron in any given diet or combination of ingredients can vary from less than 10% to near 100%. Some sources of iron are considered unavailable and used for their technical effects (i.e., color) on the product and not for their nutrient contribution of iron to the animal. Such unavailable sources will still contribute iron to an analytical result for determining product content, and, whereas a maximum concentration set for unavailable colorants might permit the use of unsafe amounts of available sources on the basis of analytical content. Thus, the 2007 CNES elected to delete the previous maximum of 3000 mg/kg DM and not list any other value as a maximum for iron. Manufacturers should note that iron is toxic at some amount greater than the recommended quantities, but the exact amount is unknown for dogs.
COPPER
The minimum concentration for copper in the Adult Maintenance Nutrient Profile was not changed from the previous amount of 7.3 mg/kg DM, the concentration being consistent with that of the FEDIAF Guidelines and slightly more than the 2006 NRC RA of 6.0 mg/kg. The 2007 CNES increased the minimum recommended concentration in the Growth and Reproduction Nutrient Profile to 12.4 mg/kg DM, consistent with the 2006 NRC RA for peak lactation and slightly more than FEDIAF Guidelines and the NRC RA for growth. Because of poor bioavailability, the use of copper oxide as a nutritional source is excluded.15 The 2007 CNES deleted the copper maximum concentration for many of the same science-based reasons cited above for deleting the maximum for iron content.
© Steve Brown, 2016
Want to read Steve's previous chapters? Here they are!
– Buying Raw Pet Food – Focus on Nutrients Part 1
– Bringing Out the full Health Potential of Your Dog – Focus on Nutrients Part 1
– Steve Brown's Introduction to Focus On Nutrients Part 1
---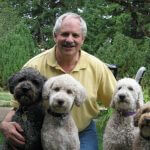 Steve Brown is a dog food formulator, researcher, and author on canine nutrition. In the 1990s he developed one of the leading low-calorie training treats, Charlee Bear® Dog Treats, as well as the first AAFCO-compliant raw dog food. Since 2003 he has focused on research and education. He is the author of two books on canine nutrition (See Spot Live Longer, now in its 8th printing, and Unlocking the Canine Ancestral Diet (Dogwise Publishing, 2010); and a 40-page booklet, See Spot Live Longer the ABC Way.