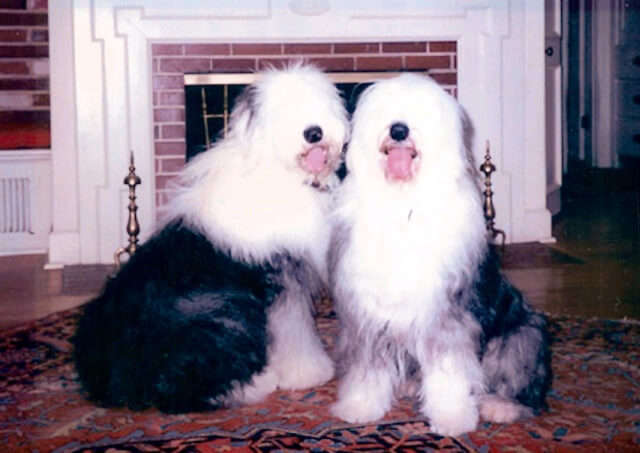 Our mission is to help you see a healthier and happier pet in 30 days.
The Story of Darwin's
When my dog Max was ten years old, he started suffering from a crippling case of arthritis. I tried the traditional approaches of anti-inflammatory medicines and steroids, but nothing seemed to help. In desperate need for an answer, I turned to a holistic veterinarian, who suggested Max's diet was worsening the problem.
He then recommended raw dog food, explaining how changing to a raw food diet would strengthen Max's immune system and help his own body combat the arthritis. He gave me some articles describing how dogs' digestive systems are designed for raw foods, and provided some recipes so I could make Max's meals.
I carefully ground the raw meat and vegetables to make Max's meals and was astounded by how much he improved on his new diet. In just 30 days he was acting more like a puppy than an old dog and he had regained his joyful attitude.
I then started my other dog, Casey, on the diet and saw that the chronic skin problems that have bothered him since puppyhood started clearing up. They eventually disappeared and never returned. I came to realize that the expression "you are what you eat" applies to our pets as well as ourselves.
I told everyone I knew with dogs how raw food transformed my dogs' lives. But whenever I did, they almost always said the same thing "I get why it helps but I don't have the time to cook for myself much less my dog." It was then I decided to start Darwin's in order to make it easy for pet owners to feed a nutritious high quality raw diet.
Max thrived on the food and lived another five years before finally succumbing to old age at fifteen. I attribute the last five healthy years of his life, and the companionship that we enjoyed together, to the raw food diet.
– Gary Tashjian, Darwin's Founder
Our Name & Logo
We named our company after Charles Darwin, whose work to understand what created the diversity of life on earth embodied this approach of being "Inspired by Nature, Informed by Science." We founded the company with a desire to understand our pets' natural and instinctive diet, and combine the latest scientific knowledge about pet nutrition and all natural ingredients to provide the best meal options for your pets.
Learn about our raw dog foods
Learn about our raw cat food
Get your introductory trial offer