Custom Orders for Your Pet's Unique Needs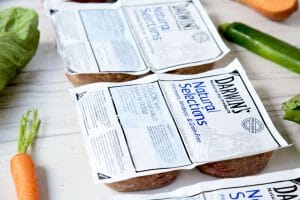 See the Difference Raw Food Can Make.
How Much Should I Feed?
Choosing the Right Meals
Our Menu Consultants are available to help you choose the right meals for your pet's specific needs. Each meal is handcrafted with one protein and for dog foods, a mix of vegetables. Your order can contain a mix of different meals with different proteins, so there is variety in your pet's diet.
Orders can be changed at any point, so if you discover that your pet has an allergy to a certain type of meat, or needs a richer or leaner meat, our Customer Service representatives will be happy to assist you!
Learn About Our Raw Dog Foods
Learn About Our Raw Cat Foods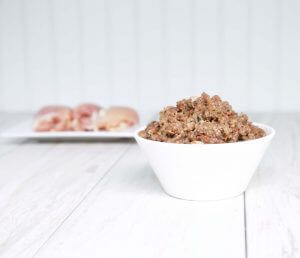 Choosing the Right Quantity of Food
After choosing the meat sources, our consultants will help you determine how much your pets should eat per day. We can customize how many meals you receive in an order and your shipping frequency based on how much food your pet requires, and the number of pets you are feeding. Our minimum order size is twenty pounds, after the introductory order, but this can be delivered 6, 8, 10 weeks apart if you have a cat or small dog.