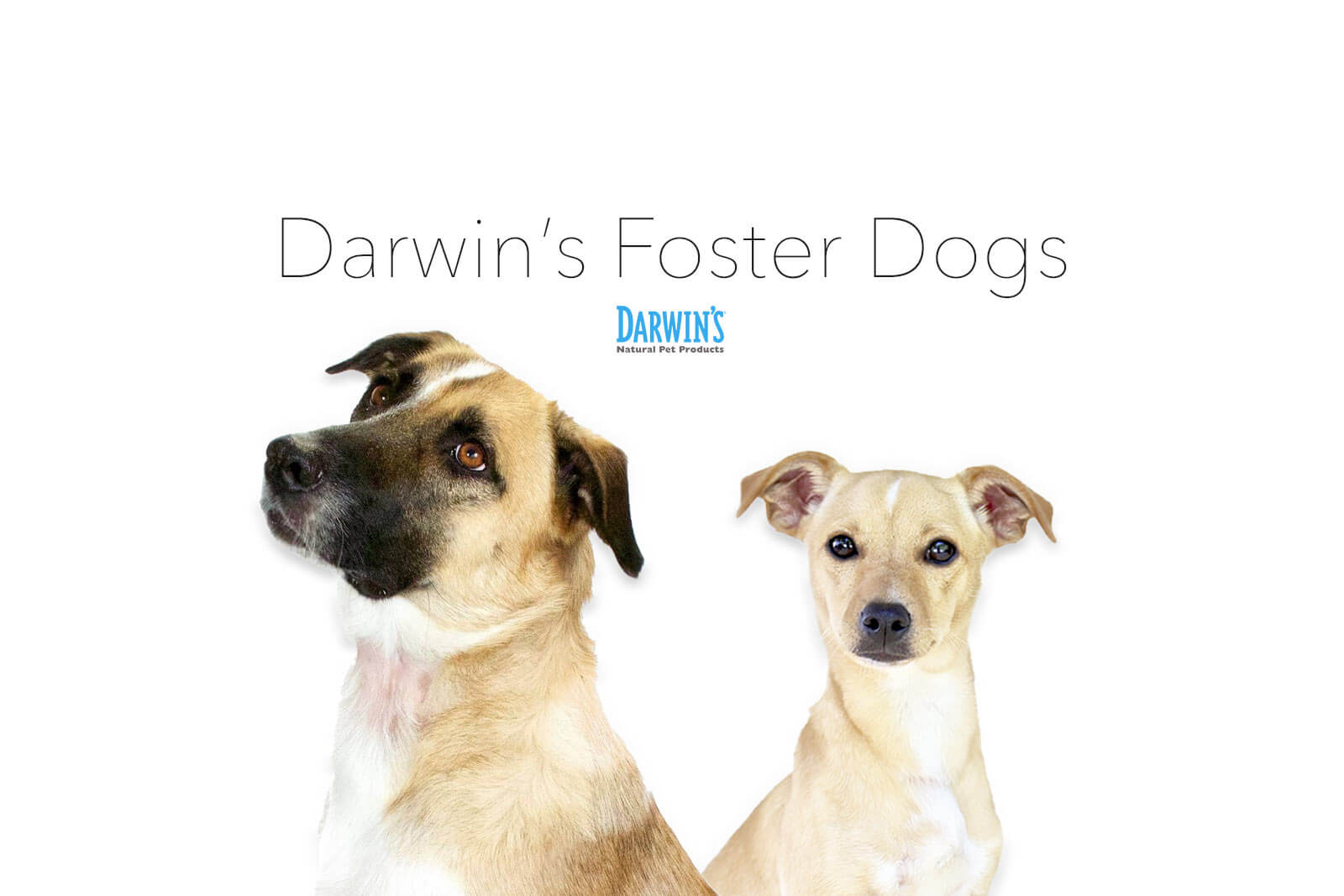 Pet overpopulation is a serious issue, both for the country and for our region, one that Darwin's is committed to doing something about. King County's shelter does a great job of finding homes for the animals in their care, placing over 80% of the 7,000 dogs and cats left with them[1]. While this is a considerable achievement, it still leaves over a thousand adoptable animals each year in the Seattle area without a home.
In July 2014, Darwin's Natural Pet Products and the Regional Animal Services of King County (RASKC) teamed up to create a new partnership and commitment to help end animal homelessness. This was the beginning for the Darwin's Foster Dog Program.
The intention of this program is to help the shelter place more dogs by identifying at-risk animals, providing foster care for them at Darwin's offices, and finally finding a "forever" home for them with one of our customers. Starting out small, we bring in one shelter dog at a time, focusing on those dogs who are demonstrating behavioral issues due to their stay in the shelter, which might make them more difficult to adopt.
We start (of course) by placing each dog on a healthy diet of Darwin's meals. This allows each dog to detox, improves their coats, and helps with any existing skin issues. (It's still amazing to us to see the transformation that takes place in a dog's overall health and happiness just from better nutrition.)
If any of our furry guests are a bit rusty on their commands, we work to help them learn simple commands. With hard work from both pup and office staff, we strive to bring out the "good dog" in every animal selected for the program.
Of course, Darwin's Foster Dog program is just a small step in the right direction to fighting pet homelessness – it will take a community effort to find homes for these animals that truly need our help. As a first step, we invite you to visit our Facebook page to learn more about our current foster dog, and consider finding a place for him/her in your home (or perhaps you know someone who might be interested).
While not everyone can adopt a foster dog, there are still many ways you can become an advocate for these homeless pets. One of the easiest ways is to volunteer to walk a rescue dog. Simply spending time with a shelter animal is an act of kindness that will make a dog's day and improve both its outlook and its socialization skills. This simple act ensures that the dog is getting proper exercise and helping to release excess energy, while enabling the dog to interact with people.
For information about our current foster dog program, please visit and "Like" our dedicated Facebook page to get updates on the current Darwin's Foster Dog available for adoption.
[1] http://www.kingcounty.gov/safety/regionalAnimalServices/AboutUs/Statistics.aspx