Inflammatory Bowel Disease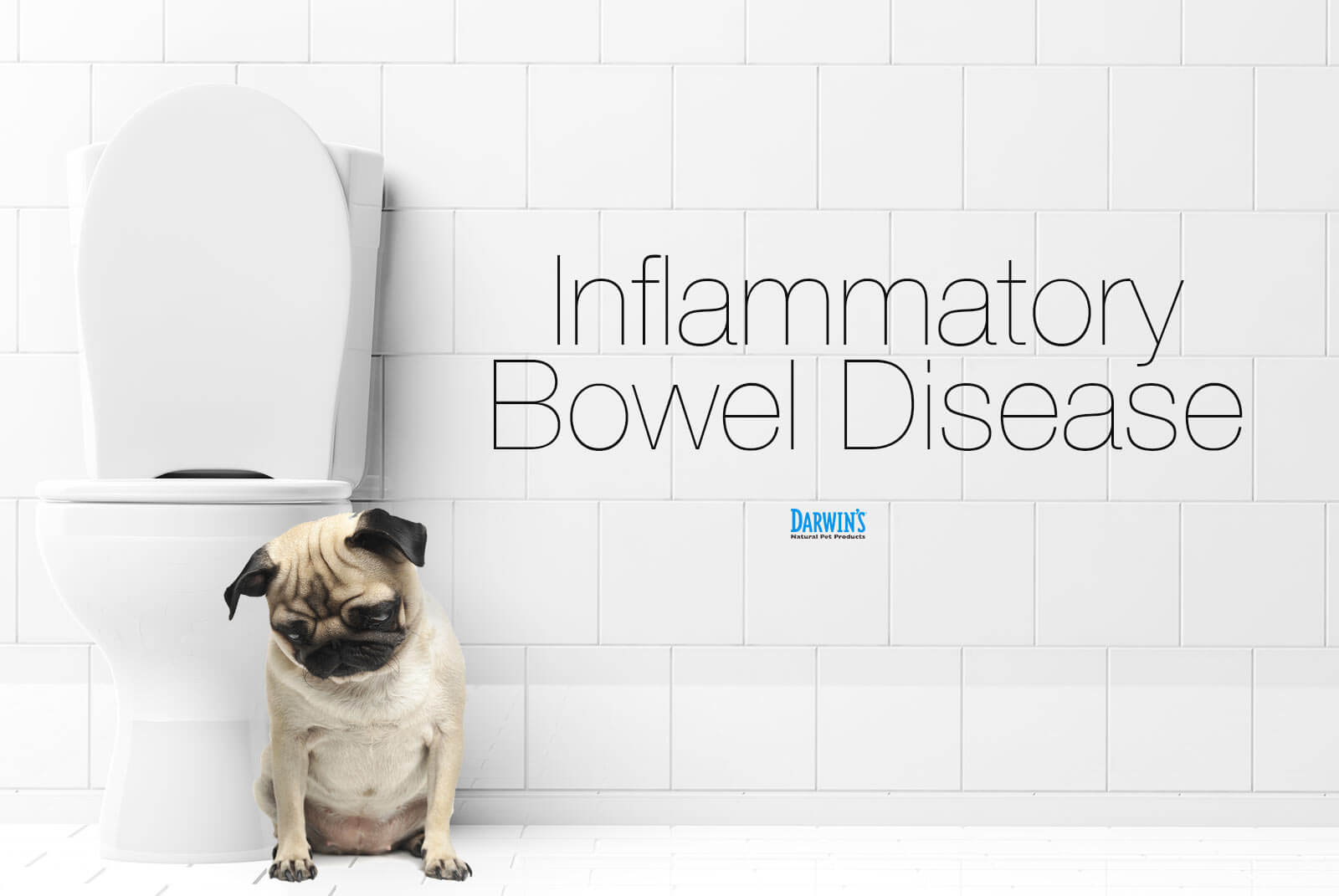 I live with three dogs – two doxies and a beagle/basset mix. The one characteristic that they are share is that they are incredibly picky eaters! My husband and I joke around now but years ago trying to feed everyone wasn't a laughing matter. We have tried at least 8-10 brands of hard food – and have experimented with different 'augmentations' as well – from adding pumpkin, carrots, green beans and, when desperate a little shredded cheese. (For Bruiser only – I said we were desperate). We even had to 'hand feed' Bruiser – which is crazy and ridiculous.
We never considered putting them on a raw diet mostly because we fell victim to the well-known "myths" such as the threat of bacteria. However, after talking with our holistic vet, and doing our own research, we decided to go for it – and placed our first order with Darwin's over two years ago.
In addition, Bruiser was diagnosed years ago with Inflammatory Bowel Disease (IBD) and we have him on Tylan Powder, an antibiotic, to help manage it.
As you can imagine, switching him to a raw diet we had concerns about his condition AND that he was the senior at the time.
We gently cook the food to make it a bit easier for him to digest which is no big deal and take less than five minutes. We switch from beef to chicken and turkey each month in no particular order. Rotating proteins is important and who wants the same meal every day? We visit the vet less often and Bruiser has had virtually zero issues related to his IBD in years. Yes. Years.
How has a raw diet positively impacted Sherman?
It's super easy to manage his weight
Easier to manage his reactive behavior as we bring the food (cooked) on walks.
His skin and coat look outstanding ( he tends to be an itchy dog)
It's super easy to add supplements and herbs.
How has this diet impacted Bruiser's overall well-being?
Feeding him by hand was crazy – we haven't looked back.
Skin and coat look outstanding
Between nutrition and alternative treatments like Acupuncture, it's like he's getting younger
Zero issues with IBD
We also started adding in Green Tripe (stomach lining) these past few weeks. Green Tripe promotes the body's natural anti-inflammatory response to help ease canine arthritis pain and helps dogs with IBD.
I know this may sound cliché – and a bit over-the-top, but Darwin's literally changed our lives. All of dogs now eagerly await their food – and wolf it down. Feeding time is "back to normal" – and no longer a 45 minute ordeal as we get ready for work. And best of all? All three dogs have more energy, are happier and healthier!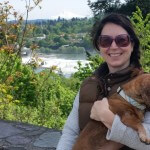 I live with three hounds in the Pacific Northwest – two Doxies and a Beagle/Basset Hound mix.
As a Certified Veterinary Technician, I use my knowledge to inform stories on health and wellness topics. I'm not practicing but continuing my education through workshops is a high priority. Readers can expect product reviews, updates on my senior dog and how living with a reactive dog changed my life.