Raw for Puppies & Kittens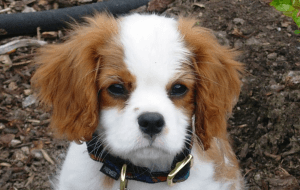 Last Updated on
How Soon Can I Start My Puppy or Kitten on Raw Food?
While a majority of puppies and kittens can handle a transition to a raw food diet after weaning, we at Darwin's recommend that you start off feeding a gently cooked meal until 4 months of age. This allows their immune systems to develop and become stronger so they can handle the "bacterial loads" that are part of raw food. We believe the best method is to sauté Darwin's raw meals in a pan (with a little water to prevent sticking) over medium to medium-high heat for 8-12 minutes. Cook until there is a little color on the outside of the meat, but the centers are still pink.
This is even more important if your puppy was raised indoors, and not have an opportunity to go outside and get exposed to dirt (see more in "Can Their Young Systems Handle Bacteria" below)
Further, some studies suggest that conditions in the womb, including the mom's diet, are just as important as genetic factors for your dog's or cat's long-term health and temperament. So feeding high-quality (but not high-fat) raw food to a pregnant mother can help ensure healthy pets that live a long and happy life. Many breeders feed raw diets to their pets, and then often wean their pups or kittens onto raw diets.
Learn About Darwin's Raw Dog Food
Learn About Darwin's Raw Cat Food
What if the Breeder Kibble Fed My New Puppy or Kitten?
If you bring home a kibble-fed puppy or kitten, it is best to introduce raw food within a few days (once they are 4 months old), as soon as they settle down, but slowly. Just like human babies, the most important time for good nutrition is when their body and brain are developing, which continues until adulthood.
Can Their Young Systems Handle Bacteria?
Some people may be concerned that a young puppy or kitten cannot handle the microbes in a raw diet, but our pets live in a world full of microbes. Keep in mind that dirt contains billions of microbes, and any animal that has ever gone outside has eaten so much dirt that its immune system can most likely readily handle raw. In several recently published studies¹, researchers concluded that organisms like the billions of bacteria, viruses and worms that enter the body along with dirt spur the development of a healthy immune system.
So once they reach 4-months-old, start your puppies and kittens on quality raw diets. It will ensure they have a healthy, balanced diet.
Proper Nutrition is Important in Every Stage of Life
Darwin's Natural Selections™ meals are completely balanced and formulated to meet the nutritional levels established by the AAFCO Dog and Cat Food Nutrient Profiles for All Life Stages.1