Probiotics & Prebiotics for Dogs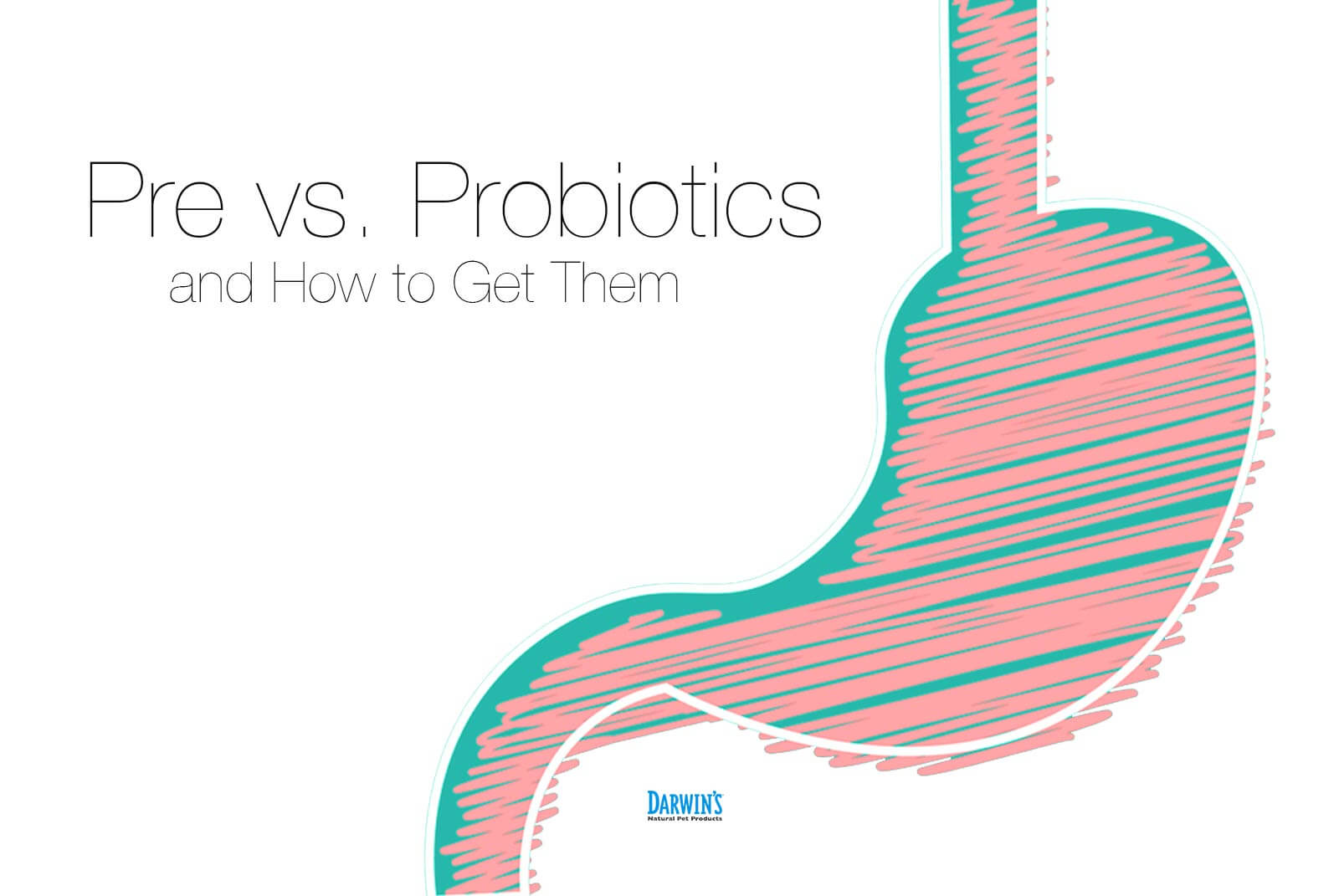 A dog's digestive health is tied to his immune system health – health gut, healthy dog. A healthy digestive system provides a dog with the tools to manage stool, allergies, toxins in the environment, and more. Kimberley Gauthier from Keep the Tail Wagging talks about prebiotics, probiotics, and digestive enzymes and how to get them into your dog's diet.
When you begin researching digestive enzymes (probiotics and prebiotics), it's not unusual to quickly become overwhelmed with the number of products and information available to dog parents today.
Here are some basics to get you started.
Probiotics for Dogs
Probiotics represent one type of intestinal bacteria that we often see in yogurt and fermented foods. When a dog is having digestive or other health issues, this could be a symptom of an imbalance between the microorganisms residing in the gut. Adding probiotics to a dog's diet is one way to increase "good" bacteria and return balance.
Unfortunately, probiotics aren't able to reproduce in the gut over an extended period of time, especially in dogs with acute digestive issues, allergies, or an illness requiring antibiotics. Therefore, a supplement is usually provided by a vet for long-term help to boost gut health.
Prebiotics for Dogs
Prebiotics supports the growth of healthy flora in the gut by feeding intestinal bacteria. Some veterinarians believe that it isn't possible for prebiotics to differentiate between good and bad bacteria; when raising a dog with a compromised immune system, prebiotics may do more harm than good, because it's feeding the bacteria that are creating the unhealthy gut.
Benefits
As a result, a healthy gut not only puts an end to digestive issues; it may also: relieve allergies, inflammation, increase nutrient absorption, aid in digestion, and increases immune cells.
What to look for in supplements?
Probiotics
There are several brands of food that claim their product contains probiotics. However, dog parents should take two things into consideration before buying the food:
Processing and Quality
Probiotics are sensitive to heat and must be alive and able to reproduce in order to be effective. The process of making dry dog food uses heat and the enzymes are destroyed by the time the food reaches store shelves.
Prebiotics – Digestive Enzymes
A quality prebiotic for dogs will be made from a strain that is right for animals and not humans; surviving in a dog's acidic system.
There are several food sources that provide digestive enzymes strong enough to survive a dog's acidic system:
Unflavored Organic Yogurt
Fermented vegetables
Chicory
Beet Pulp
Wheat Dextrin
Fresh green tripe (in particular) is favorite fresh raw feeders because it:
Boosts digestive health, making it a perfect food for dogs with IBD (irritable bowel disease)
Promotes healthy skin and coat due to the essential fatty acids
Activates the system's natural anti-inflammatory response
Helps dogs with chronic yeast infections
Provides a natural source of calcium and phosphorus
Is a perfect food for picky dogs?
With all the benefits of green tripe, it's no wonder so many dog parents ignore the way it smells.
Here is Dr. Karen Becker's advice on choosing a quality probiotic.
The correct strains of bacteria beneficial for pets, not people
Easy to give to your dog or cat
The ability to survive the acidic environment of your pet's stomach
Enough live organisms to colonize the intestines
Product stability under normal storage conditions"
---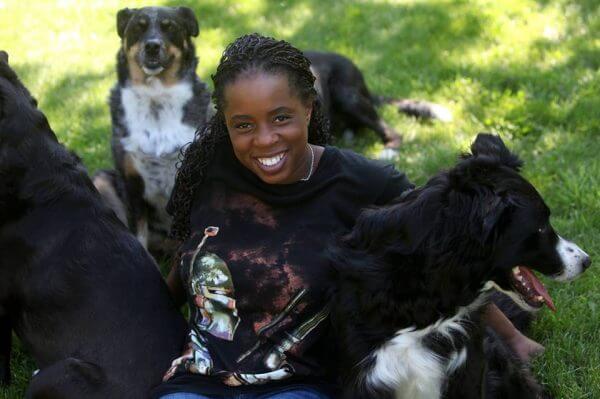 Kimberly and her boyfriend are raising two sets of littermates in the Pacific Northwest where they enjoy a property with plenty of room to run and explore. Kimberly recently finished the ebook A Quick Start Guide to Raw Feeding, which is available for free by subscribing to her blog. Rodrigo, Sydney, Scout, and Zoey are all herding mix dogs, including Blue Heeler, Border Collie, Catahoula, Australian Shepherd, and Labrador (a lover, not a herder).