About Steve Brown the Dog Nutritionist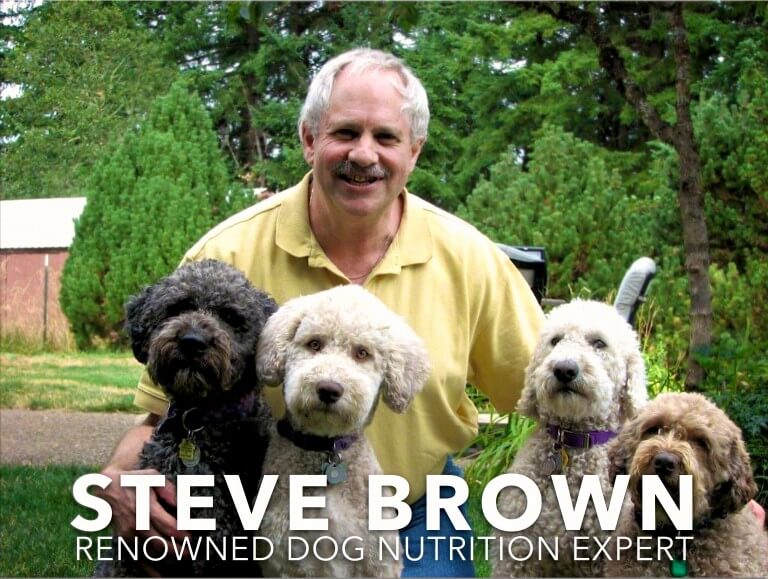 About Steve Brown
Steve Brown is a renowned formulator of meat-based diets for dogs and cats, researcher, author of three books on canine nutrition, and the developer of the Canine and Feline Diet Formulator™ program. Dubbed "the "balanced-diet guy," Steve now focuses on teaching veterinarians how to balance whole food diets.
He began his professional career funded by the US Department of Energy to "transfer the technology" developed by leading scientists on energy-conserving and solar design to those who used it, architects, engineers, and builders. Then he got a dog, Charlee, and began his second career.
Experience
After he developed a healthful dog treat and placed it in some of the leading pet food and grocery stores in the nation, Steve had the opportunity to visit pet food manufacturing facilities across the country. This inside look at the downside of the pet food industry prompted him to focus on the research and education of optimal pet nutrition. Steve takes a unique approach to diet formulation, focusing on optimal nutrient levels as opposed to minimums and maximums.
Publications
Steve writes extensively on the subject of pet nutrition. He is the author of "Unlocking the Canine Ancestral Diet: Healthier Dog Food the ABC Way" and "See Spot Live Longer." For Darwin's, he writes on a variety of topics—from microbes and gut health to in-depth guidelines for making complete and balanced dog food.
A Treasure Trove of Nutrition Knowledge
Through decades of research, Steve has compiled one of the most comprehensive pet nutrition databases along with a highly effective nutrition analysis software program. His research spans the USDA food database, AAFCO standards, European pet food standards and more. Steve is a strong proponent of a whole-food ancestral diet that is high in protein, contains balanced fats, and is rich in minerals and antioxidants. He has witnessed the positive effects of this diet in each generation of his own dogs.