Darwin's Ranks Better than Most Dog Food Brands in Glyphosate Test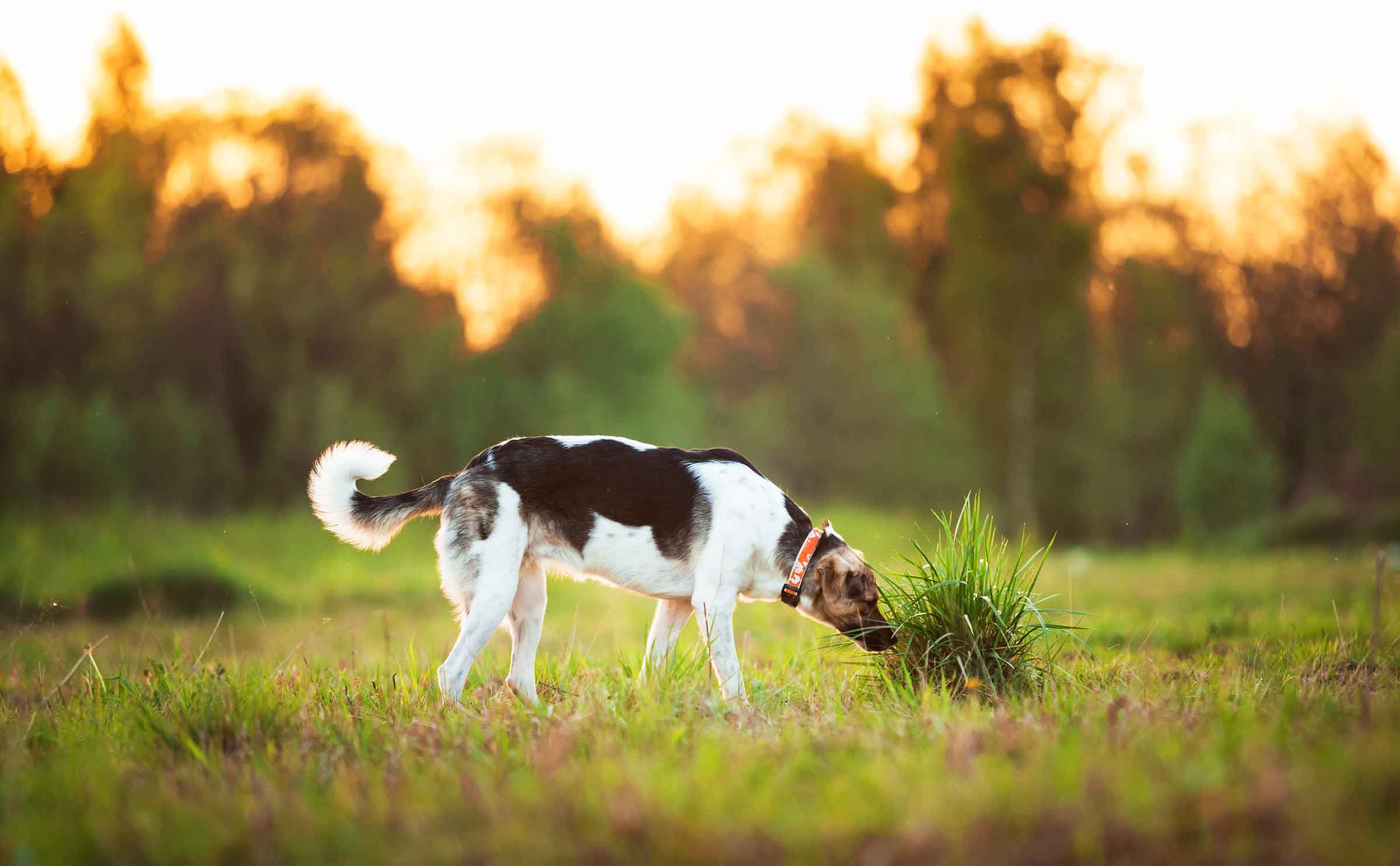 Last Updated on
The Institute for Responsible Technology recently completed a study measuring the levels of glyphosate, a popular weed-killer, in dog food brands. The study found Darwin's Natural Pet Products to be among the best when it comes to glyphosate levels, ranking as third lowest out of more than 20 tested products.
Glyphosate, originally patented by Monsanto under the trade name RoundUp, has been the most popular herbicide in America since 2007. It's used primarily in agriculture but is also frequently used on sidewalks and in gardens. Chemical compound glyphosate is often criticized for the potential health and environmental risks it poses. Since RoundUp reached the market, there have been several lawsuits against Monsanto, now owned by Bayer, claiming glyphosate is carcinogenic or otherwise damaging to the health of animals and humans. During the most recent, a jury found glyphosate to have contributed to causing cancer in a California man.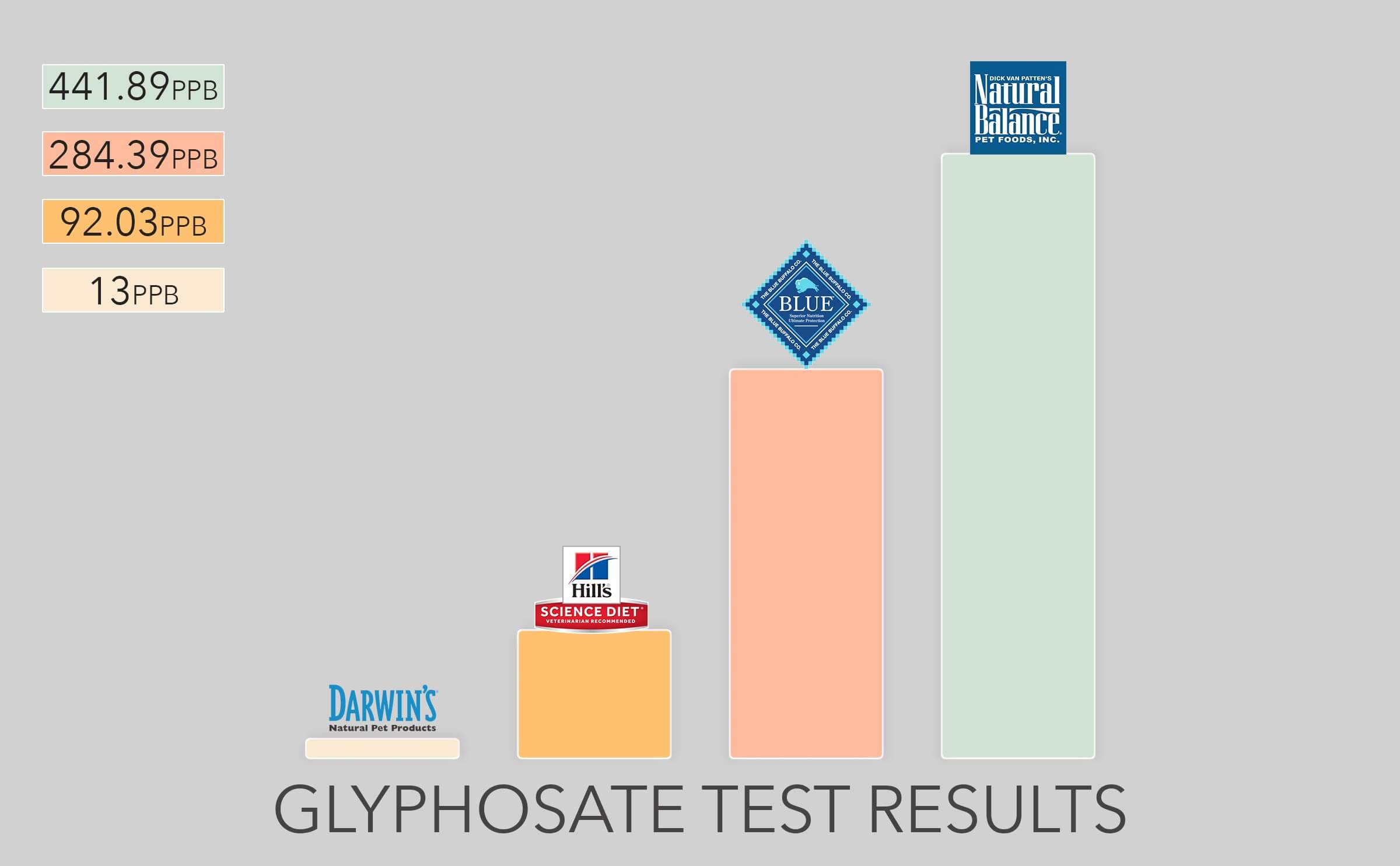 According to the Journal of the American Holistic Veterinary Medical Association (JAHVMA), "Widespread glyphosate use has been found to modify the environment, thereby causing stresses to living microorganisms. Studies focused on poultry microbiota have shown a reduction of beneficial bacteria in the gastrointestinal tract after ingestion of glyphosate; this disturbs the bacterial community of the healthy gut."
JAHVMA also found glyphosate to disrupt hormone levels in those that consume it, stating that it's harmed the endocrine systems of livestock consuming glyphosate-treated food.
The association continued, "Co-contamination of crops with glyphosate and mycotoxins make the poisonous harmful effects of their ingestion worse, placing into jeopardy the safety of pet foods. Contamination of extruded commercial dry pet food with several types of mycotoxins has become a significant issue."
Due to the prevalent use of glyphosate in agriculture, it's incredibly difficult to steer clear of the chemical. According to Louisiana State University, crops from farms within a mile of rice farms using RoundUp tested positive for glyphosate. Livestock on farms near others that use glyphosate have also tested positive for the chemical, often being found stored in their livers.
Prompted by consumer concern, the Institute for Responsible Technology (IRT) tested 23 popular dog food brands for glyphosate levels. From the study, IRT found every brand contained glyphosate. Among the worst offenders were Kibbles n' Bits, Rachael Ray Nutrish, and Natural Balance, all with over 350 parts per billion (PPB) of glyphosate. Kibbles n' Bits topped out with 660 PPB of glyphosate. In contrast, Darwin's ranked third best with a low 13 PPB.
Several studies point to glyphosate as a health risk, specifically to people or pets who are already immune compromised. However, recently, the EPA published a contradicting study, claiming glyphosate is non-carcinogenic, or cancer-causing.
"Darwin's takes care to ensure the safety of our meals in all regards," Gary Tashjian, founder and president of Darwin's Natural Pet Products, said. "And this includes limiting exposure to pesticides and herbicides."
Each supplier to Darwin's is personally inspected for quality regularly, and all of our ingredients are human grade. Our organic Natural Selections™ line of pet food is made up of entirely grass-fed and free-range meats and organic vegetables that aren't treated with any harmful chemicals, and all of our meals are frequently lab tested for quality.
"We believe our placement on this list reflects the care we have in selecting our ingredients and sourcing our farms," Tashjian said. To learn more about our products and their ingredients, visit our site or product pages. Or if you have any questions, feel free to reach out.