DIY No-Waste Food Toppers for Dogs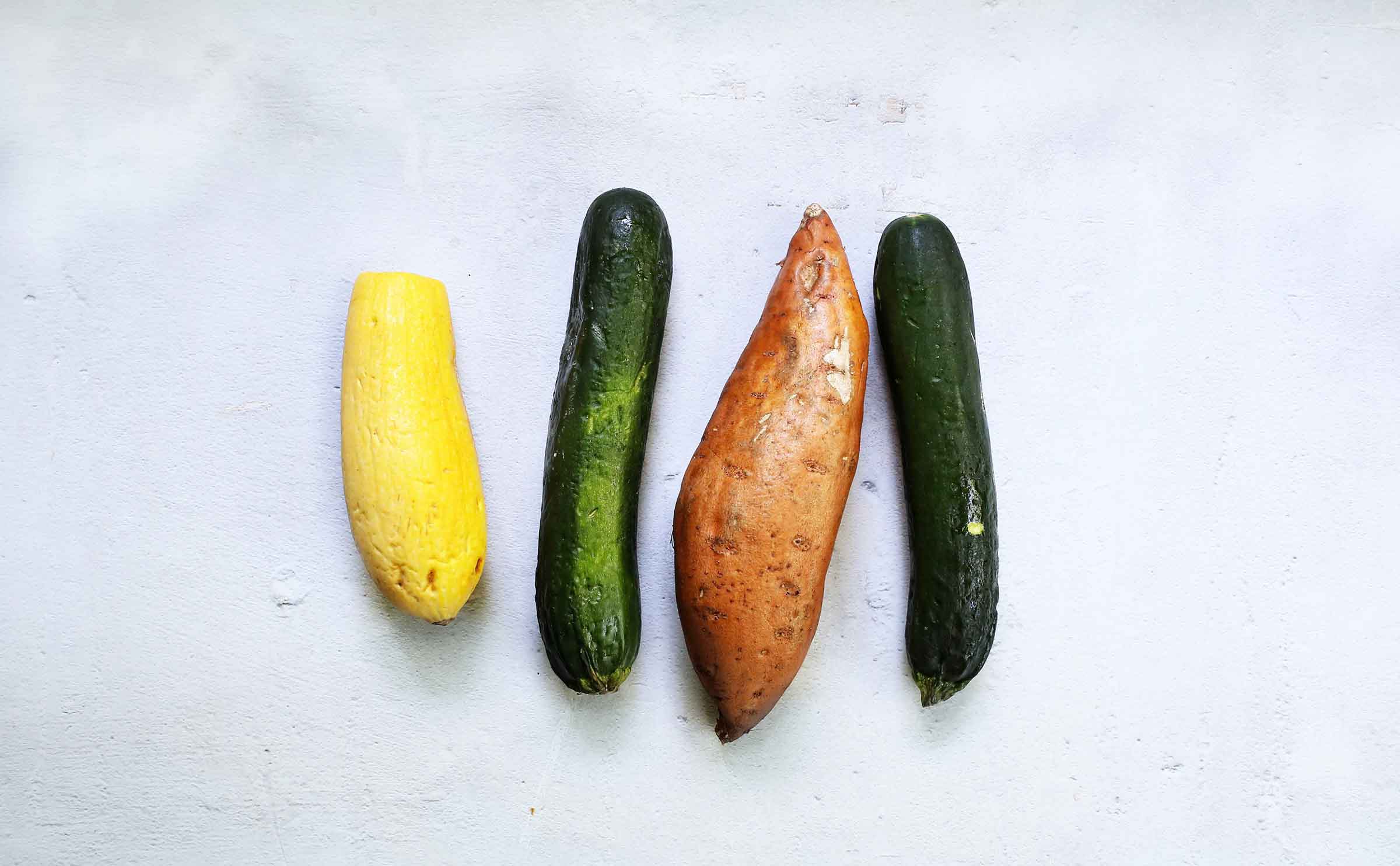 Last Updated on
Help reduce waste and clean out your fridge by incorporating your bruised or wilting produce into your dog's diet.
Fresh vegetables can be full of nutrients and healthful compounds that can add a wealth of benefits to your pup's diet. Veggies you already may have in your fridge, like squash, carrots, or sweet potatoes are great additions to your pet's fresh food diet. It's likely your dog's food already incorporates vegetables into its recipe, so be sure not to overfeed produce. Topping your pet's meals once or twice a week as you clean your fridge is sufficient.
Bruised veggies or veggies getting past their heyday are fine to feed to your pets. However, do not to feed any moldy or rotting produce.
Be sure to read up on vegetables your dog should and shouldn't consume. Some vegetables, like tomatoes, are potentially toxic. Others, like avocado, contain pits or skins that are poisonous.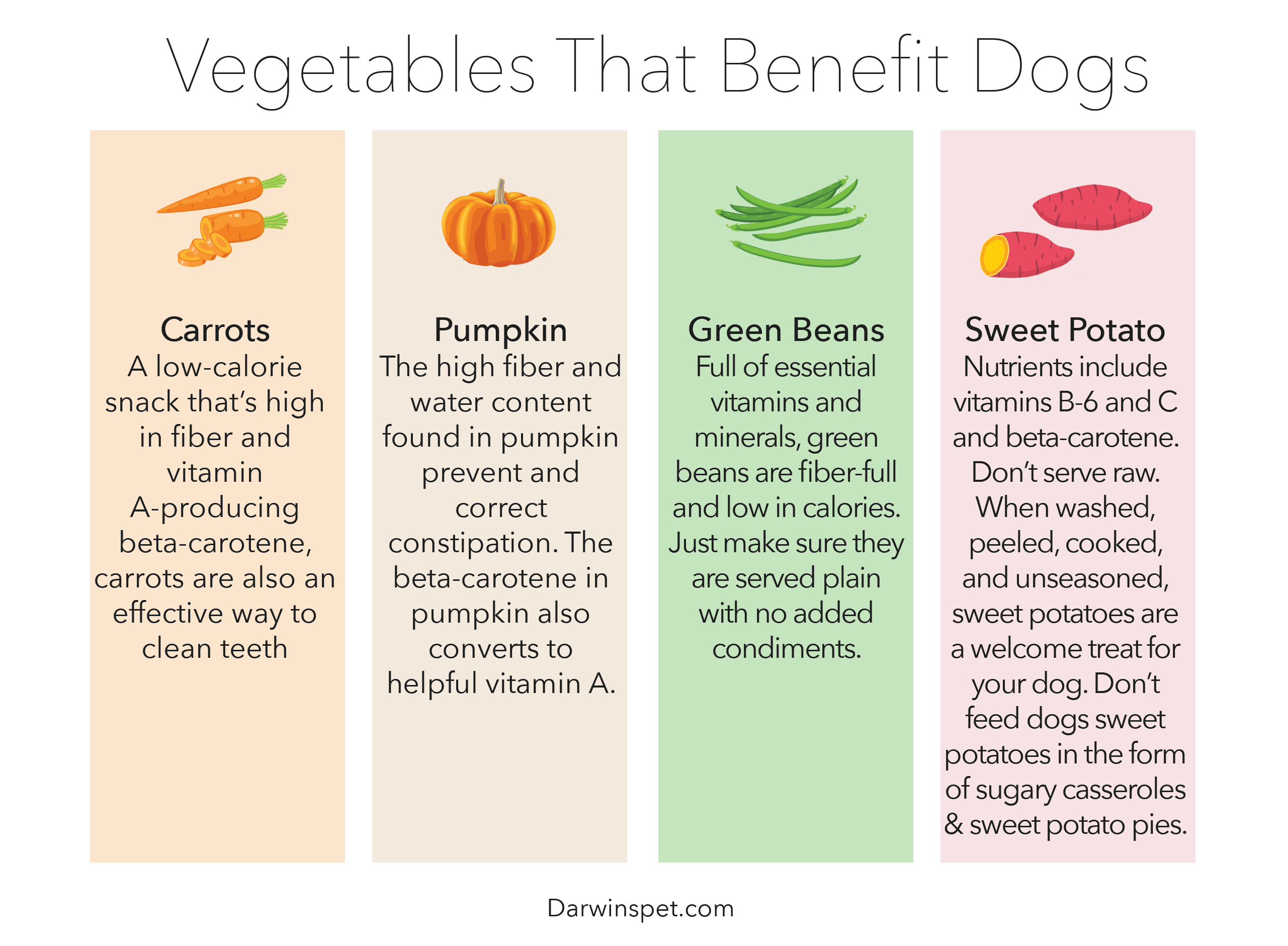 Unsure how to prepare fresh veggies as a topper for your dog's meals? We've put together a few simple steps to for a pourable puree your dog will love.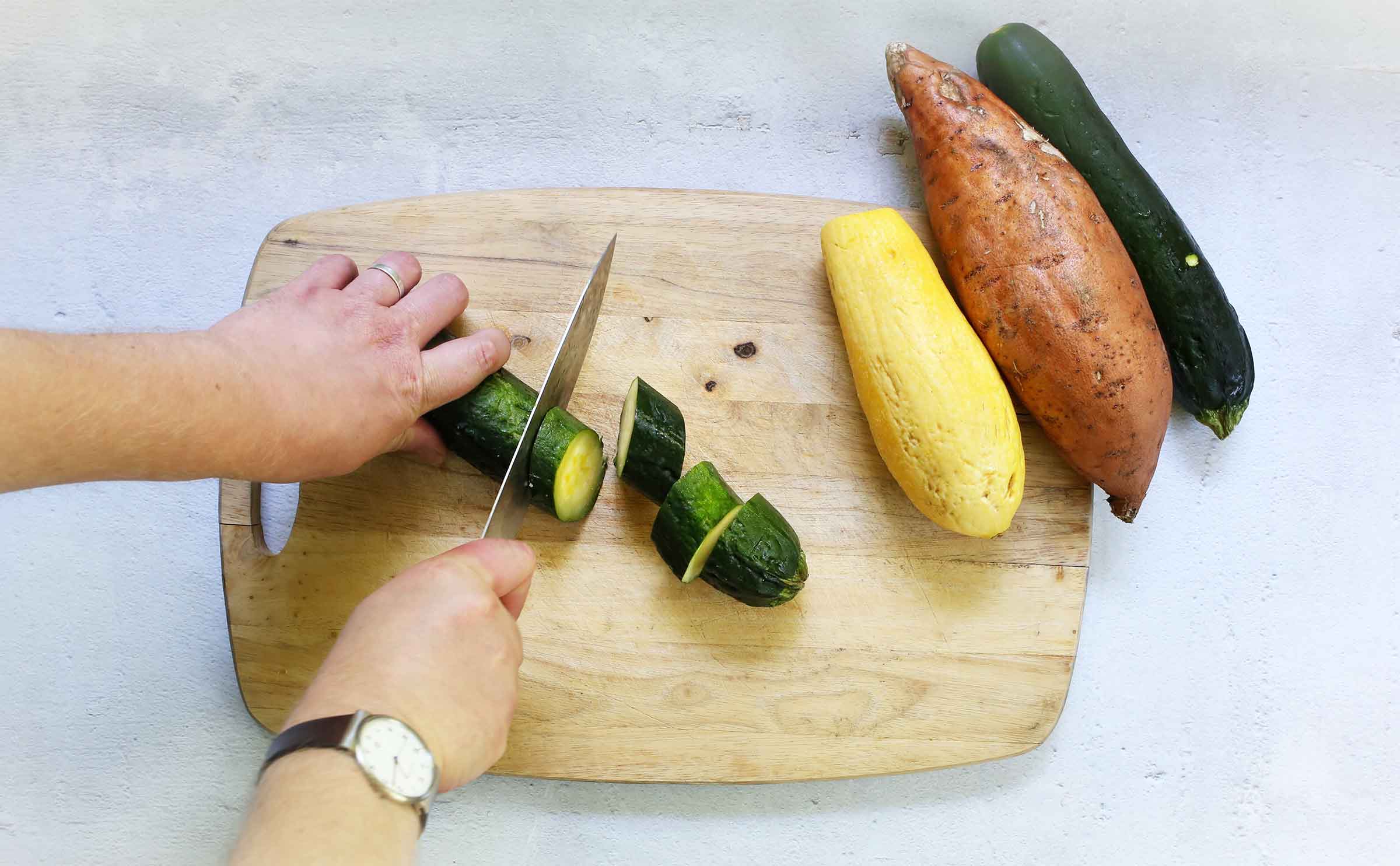 Start by chopping up the vegetables you'd like to use. We used zucchini, squash, and sweet potato for our recipe. This can be a rough chop as the veggies will all be blended together later.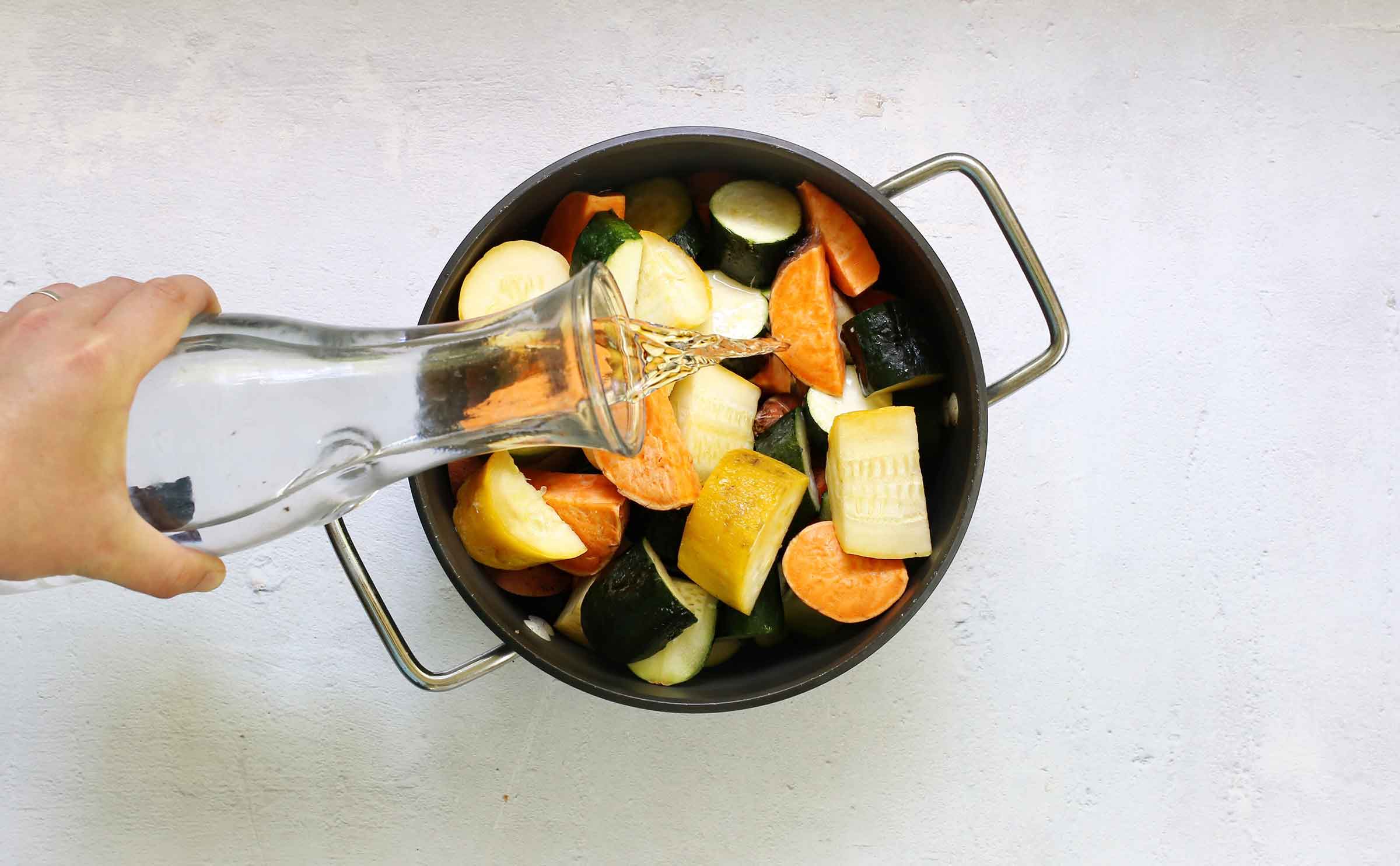 2. Transfer your chopped vegetables to a pot and add water. The amount of water will depend on the amount of vegetables used and the texture you'd like the end product to be. We used a 3-to-1 ratio of vegetables to water. Feel free to switch it up by adding bone broth during this step.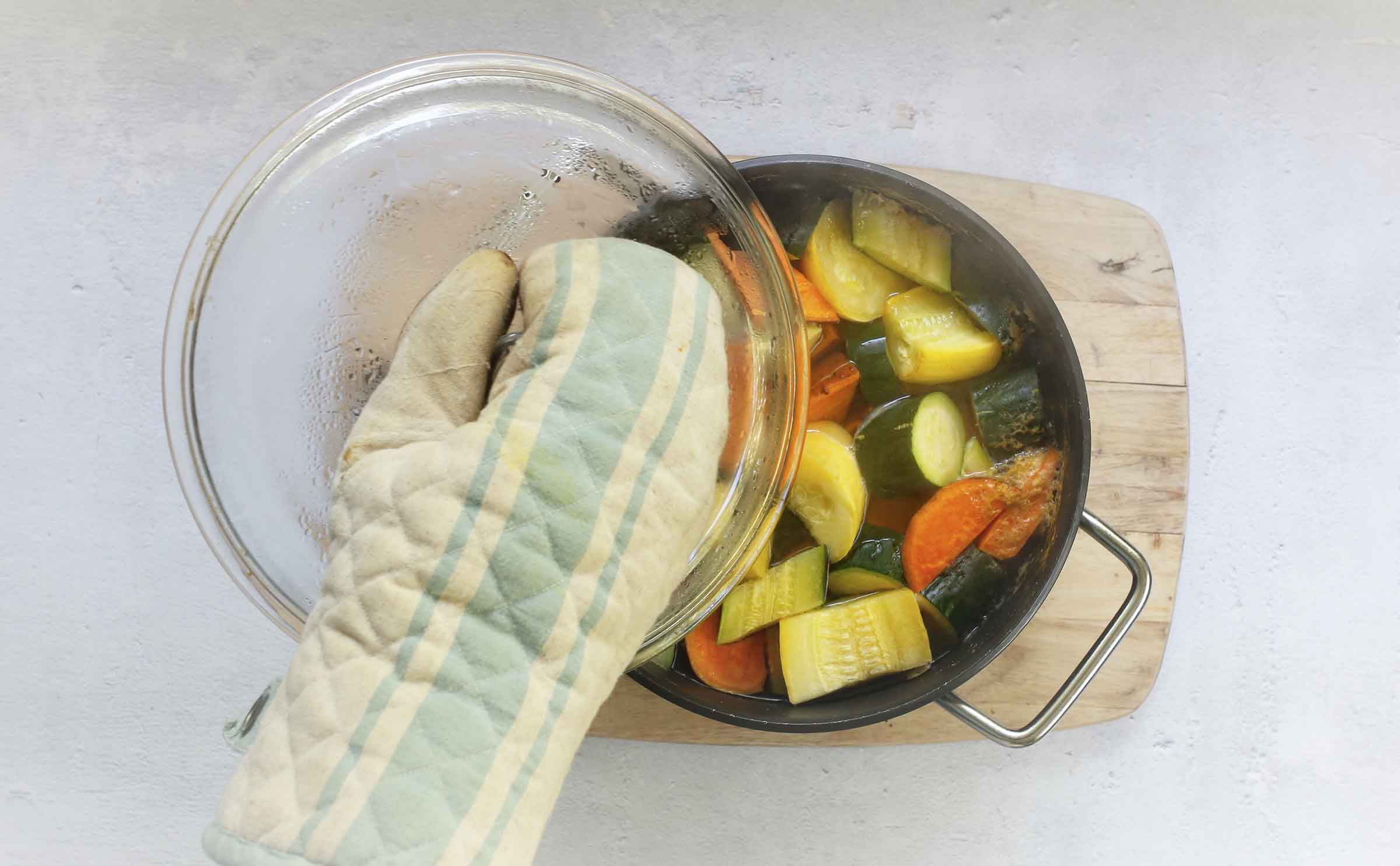 3. Steam your vegetables until soft and tender.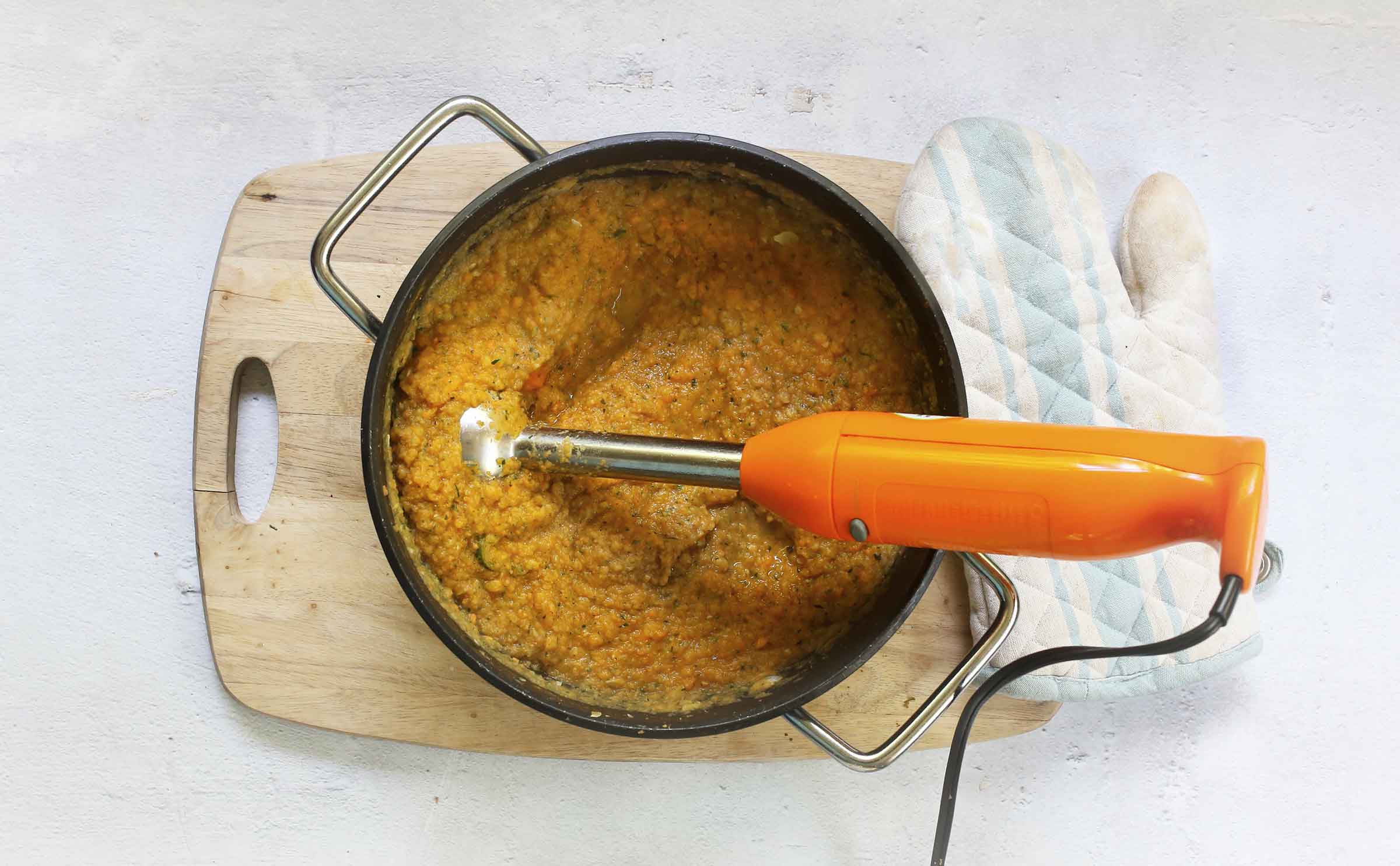 4. Use an immersion blender to puree your cooked vegetables until the mixture is homogenous. You can also use a standing blender or food processor for this step.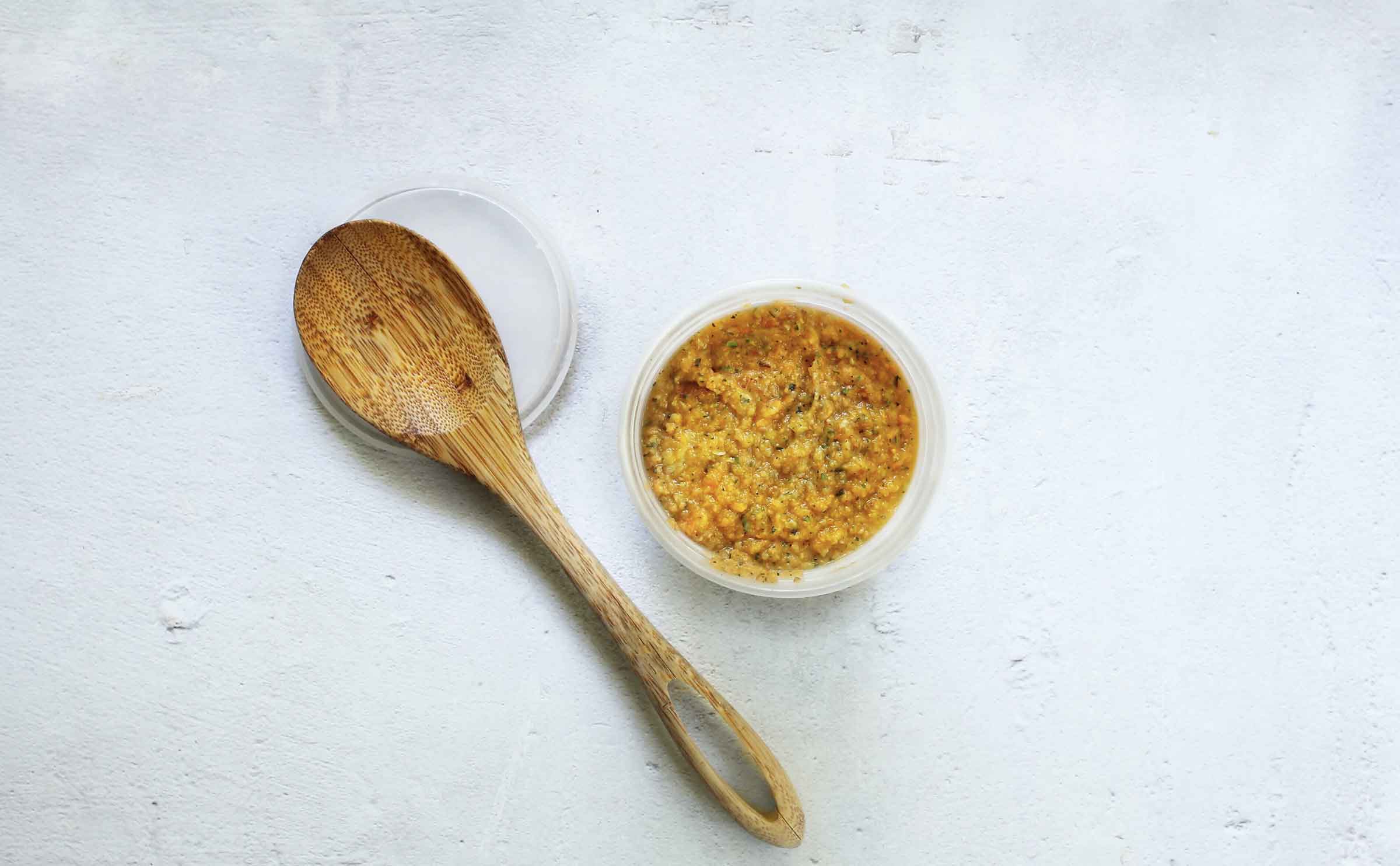 5. Wait for the mixture to cool completely before serving to your pets. Store it in a sealed container and keep it in your fridge when you aren't using it.
For more DIYs and recipes, visit our resources page!